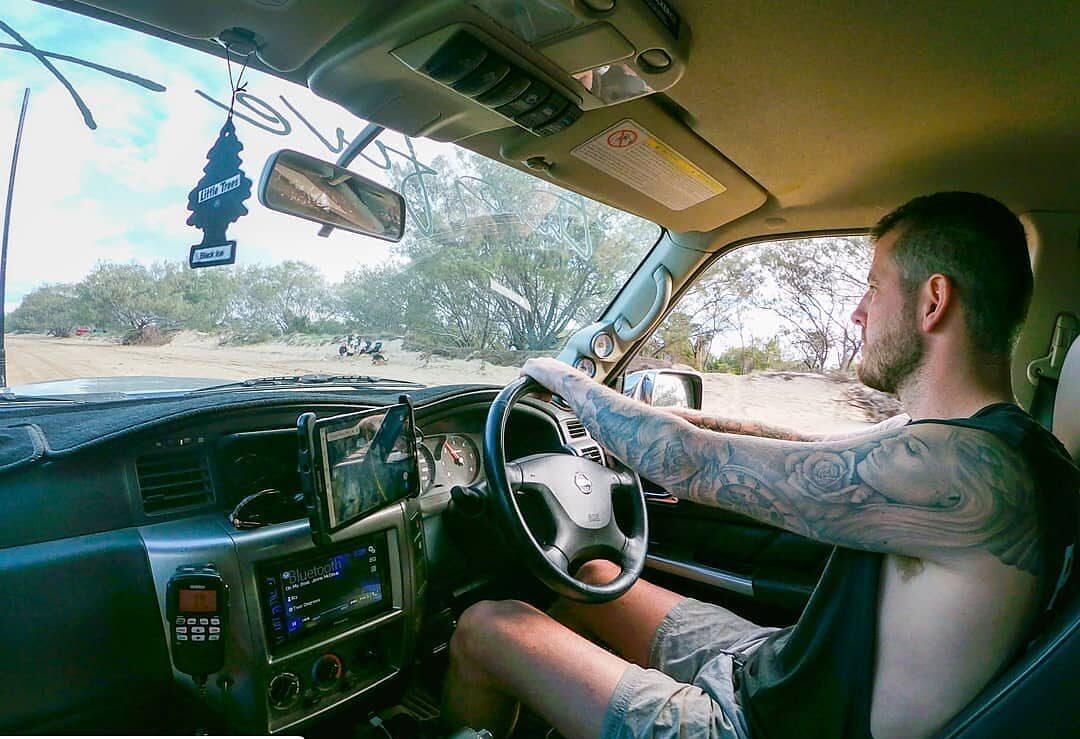 Customise Your Nissan GU Patrol with 'OEM' Look Switch Panels
Are you restoring, repairing or customising a Nissan GU Patrol? While a switch panel isn't crucial for the operation of a vehicle, it can undoubtedly improve the functionality of your 4WD, helping to seamlessly integrate switches into easy to access locations. We carry a variety of panels for every preference, from roof consoles (replacing your sunglasses holder) to lower switch panels, helping you execute a full refresh of your vehicle's cabin.
Signs You Should Invest in New Switch Panels
Signs You Should Invest in New Switch Panels" open="no"]
When is it time to switch out the Nissan overhead console or sunglass storage with a switch panel in your Nissan GU Patrol? Here are a few signs you should be shopping for switch panel parts:

Customising your rig. Our switch panels are designed to replace the existing factory compartments between air vents or built in navigation systems giving you easy access to your new and existing modifications.

The panels are scratched, faded or discoloured. If you are restoring a Nissan GU Patrol to a like-new state, you probably won't want to ignore the panels. Panelling can fade in colour or look old over time, even if it isn't actually damaged. Trading out the panels with brand-new replacements can be the brand-new aesthetic that your vehicle deserves.

You are modifying your vehicle for off-road driving. One of the great things about 4×4 vehicles (including the Nissan GU Patrol) is that you can change them and add new features (and new corresponding switches) to improve the off-road experience. For instance, if you fit a new sub-tank onto your Patrol model, you will need a sub-tank switch and switch panel.

At Kenay Kustoms, we can help you with all your switch panel needs. We know that all drivers have their own preference when driving off road, so having a switch panel located in an easy to access position allows 4×4 enthusiasts to customise their car for personal ease of use.
What Sets Kenay Kustoms Apart Regarding GU Patrol Roof Console Panels and Other Spare Parts
At Kenay Kustoms, we are the shop to trust if you are restoring, modifying or repairing a Nissan Patrol. Here's why:

We are incredibly knowledgeable about what we do.
Our shop caters to a very niche portion of the industry: mainly, to Nissan GU Patrol models and their interior installations or modifications. We are incredibly passionate about this vehicle range and know it exceptionally well. If you need a repair or add-on part for a Patrol model, you can trust us to help.

We have a strong reputation.
We have very positive reviews on Google and generally generate strong word of mouth among our past customers. Our customers know that we are 4×4 enthusiasts just like them and are partners to trust with off-road Patrol modifications.

We have a broad part selection.
Are you looking for a specific switch panel design (such as a GU Patrol roof console, a lower switch panel or a UHF bracket), an electronic throttle controller, a gauge mount or a high-quality double or triple pillar pod? We have it. Browse our wide selection of interior GU Patrol parts today.
We are lifelong automotive enthusiasts with a passion for modifying car wiring, gauges and panels. We are particularly passionate about working on Nissan GU Patrol models. If you are in the market for a new Nissan overhead console, switch panel or any other GU Patrol modification part, let us help you bring the project to the finish line. Get in touch today to learn more.